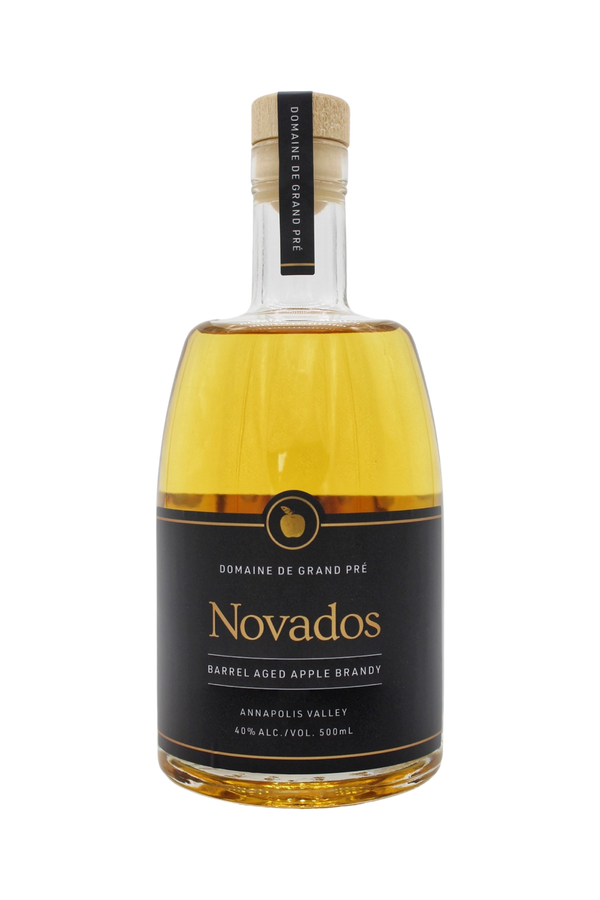 Dessert
Novados - Apple Brandy
$41.65
This is a limited-release Apple Brandy created by Grand Pré Wines in collaboration with Steinhart Distillery. 
Crafted from a blend of apples grown in the Annapolis Valley and matured in oak barrels, this spirit had inviting aromas of baked apples with lingering notes of toasted coconut, nutmeg and vanilla. 

Whether you prefer to savour NOVADOS neat, over ice, or as an integral component of a signature cocktail, its versatility makes it the perfect companion for any occasion, from intimate gatherings to festive celebrations.
40% Alc/Vol