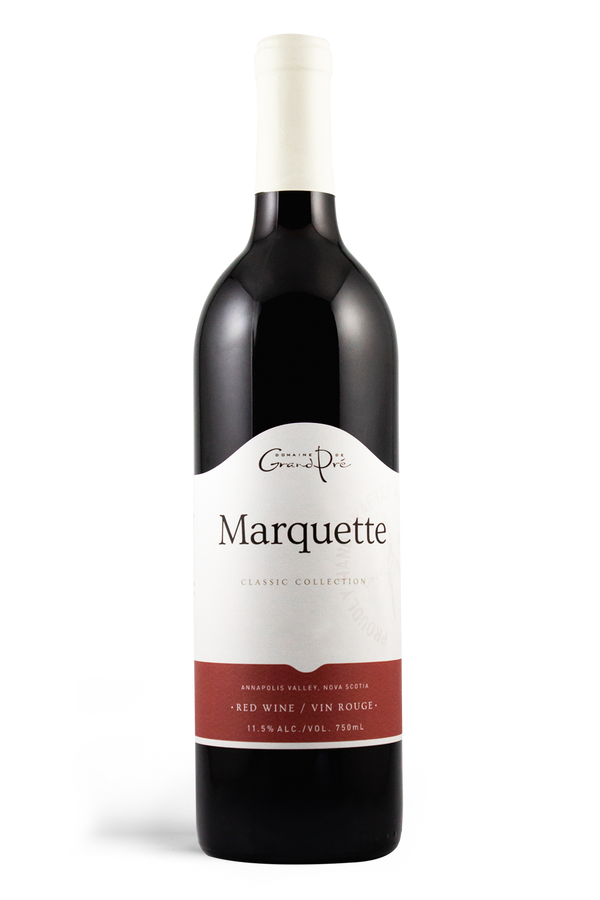 Red
Marquette
$17.22
Tasting Notes
Marquette is said to be a grandchild of Pinot Noir and this particular bottle beautifully showcases that pedigree. 
Estate-grown and mature for 24 months in American Oak barrels, this light-to-medium-bodied wine displays complex aromas of sandalwood, vanilla, clove and cherry. This wine is well structured with velvety tannins and rich flavours of cranberry, raspberry and cherry, followed by a lingering spice finish.
Pair With
Perfect for cheese boards, pasta, pizza, cured meats or an evening with friends.