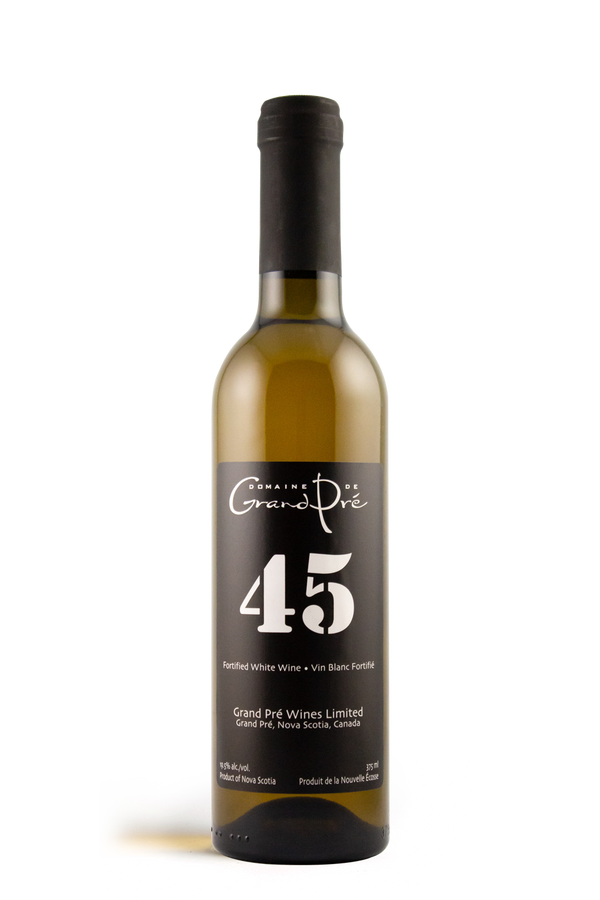 Dessert
45
$21.65
Tasting Notes
This fortified white wine is made from small batches of New York Muscat grapes from the years 2015 and 2016. The grapes first were left in the greenhouse to allow drying for several weeks to concentrate flavours and sugars.
Following drying, the grapes were pressed and left to undergo a partial fermentation. Our own Foch grappa was then added to arrest fermentation and fortify the wine to an alcohol content of 19.5%. After fermentation, the wine was aged for several years in American oak barrels.
This wine displays interesting notes of fresh fruit, apple, candied apricot, honey and oak, and offers a pleasing balance of sweetness, acidity and tannins with a long lingering finish. 
Pair With
Enjoy this treat on its own, with cheeses, or a variety of desserts.