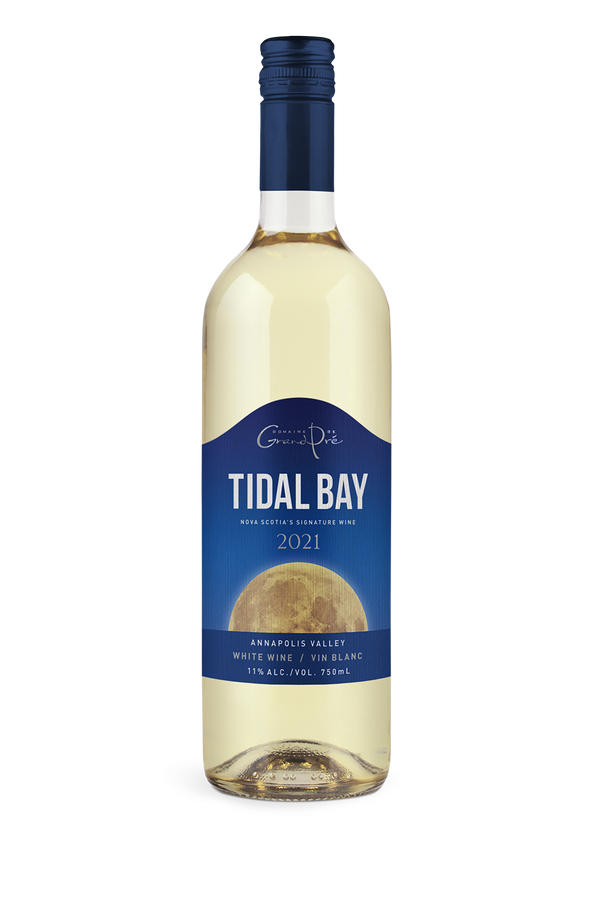 White
Tidal Bay
$20.26
Tasting Notes
Nova Scotia's Premiere White Wine. There is no other grape-growing region like Nova Scotia. A wine with unique character, Tidal Bay brilliantly reflects its birthplace: the terroir, coastal breezes, cooler climate and our winemakers' world-class craftsmanship.
It is a blend of 5 different varieties: L'Acadie Blanc, Seyval Blanc, Vidal Blanc, Ortega, and New York Muscat.
Our 2021 Tidal Bay is an off-dry white wine that offers luscious tropical aromas combined with notes of bright citrus, ripe peach, and minerality. On the palate, refreshing flavours of green apple and lemon give way to a delicate stone fruit finish. As always, it is refreshing, crisp, and light—everything a Tidal Bay should be!
Pair With
It is the perfect complement to Nova Scotia seafood or to share with friends.